Post by Zangief on May 8, 2008 13:29:57 GMT -8
GB Scrimmage v Joy Results
TDC wins 2-1Participants:
TDC
(+1 to all of us

)
Zangief
Chief
Mind Slaver
Mango Tuts
Phoenix
Beardown
JoY
[/u]
IxIDeliriumIxI
KtH r0j0
Sticky805
LonelyGorge

Game 1 - King of the Hill The Pit: TDC wins 245-182
No need to come from behind this time around, we lead from the start and kept that lead the whole way. We started off by killing everyone on the entire team and building a healthy lead. It was back and forth, but we had the luxury of not being in a rush, which lead to easier kills. Good team work and a lot of fun in this game.

Game 2 - CTF Narrows: Joy wins 2-1
Apparently CTF Narrows isn't our strongest game as a clan. The only two games we have lost in GameBattles play have been just that. Although I thought we played pretty solid this time, we put lots of pressure on them. We definitely were more aggressive, but just couldn't seem to get past their spawns right next to the flag as we were stealing it. Another near tie, we made a miracle flag run in sudden death and were in position to score when Phoenix and Chief had a little mix up...long story short we threw the flag off the map and the game ended. But we would have our revenge...

Game 3 - Team Slayer Guardian: TDC wins 50-41
A good game all around, much like the first. We maintained a safe lead the whole game, showing that we could out slayer these guys. Chief came through in the clutch leading us in kills and getting the last three.
MVP - Chief
Click here for game stats and PI
Screenshots:
Game 1 - KotH The Pit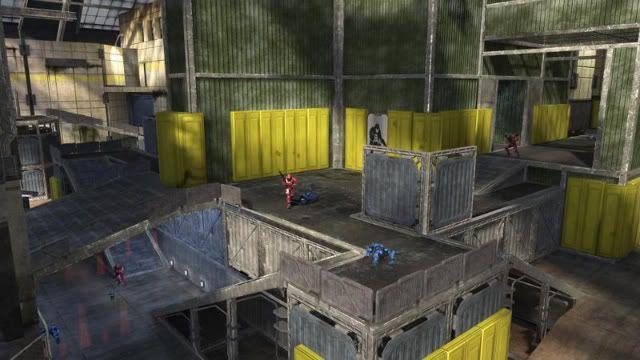 About 20 seconds into the game, you can see 4 dead blue bodies and TDC (red) in a dominating position. We controlled the hill and had rockets.
Game 2 - CTF Narrows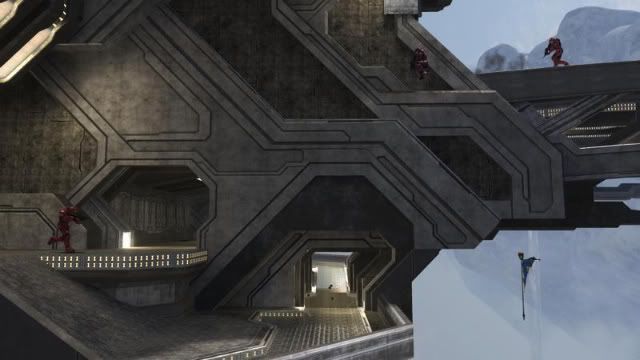 Not our finest moment...in sudden death on a great flag run to tie the game, Phoenix tells chief to toss the flag, which he does....it fell off the map
From left to right: Phoenix, Chief, Zangief.
Game 3 - TS Guardian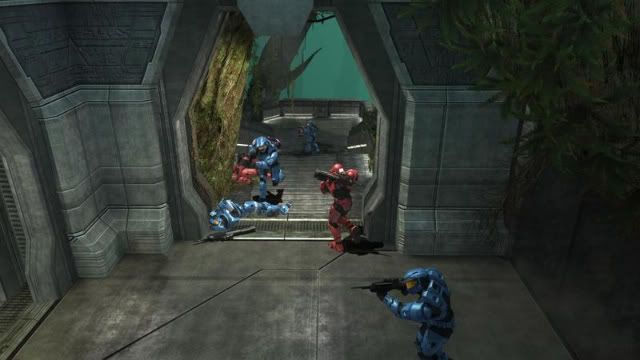 Thats Chief in red, the score is 47-40, and he is about to get a triple kill on the three blue guys you can see to win the game.